Within the UK, more than 95% of businesses are small to medium sized and account for roughly 45% total revenues, alongside 60% of the employment in the private sector. However, when Covid-19 struck the UK, it had a catastrophic effect on small businesses across the country, changing the way many businesses operate and exist like never before.
In June 2020, it was estimated by survey that on average, this pandemic had cost small business over £11,000 in the UK, with evidence of certain areas being hit harder than others (Delves 2020). By September 2020, reports revealed astounding figures of an average of 234,000 small businesses who had stopped trading and a total of one in five small businesses stating they feared for their survival, if another lockdown was to take place (Bromley 2020).
However, while many small businesses struggled through the year, signs of perseverance and resilience shined through the bleak cloud of this pandemic, as many new businesses/start-up companies began to emerge (Adler, 2020). Our business, Appstricity, was one of them.
Appstricity was born in the early months of 2020 – pre full swing pandemic – and was a brand-new venture that I and my colleagues continue to be excited about, in spite of the continuing global uncertainty.
With a broad selection of IT skills (within the wonderful world of IT), we brought our abilities together to build a creative and motivated team, dedicated to helping other businesses succeed. Our team helps to get the brand of businesses out into the big wide world in the most eye-catching and effective way possible through the use of two main routes: website creation and the implementation of our unique App software, called Aladdin.
We can design and maintain a website for any business that is not only nice to look at but also provides customers with all essential information in an easy and memorable way; also, we offer businesses the use of and maintenance support for our one-of-a-kind App software – Aladdin, which is an App software that can be edited, adjusted and moulded to suit any business and sell any product.
Appstricitys' Aladdin App offers a new and interactive way for customers to communicate with employees from your company and with other customers. Aladdin also operates using a unique matching system that helps to match customers with their ideal product and save countless hours of scrolling through different offers (okay I'll stop the sales pitch now).
When Covid-19 struck the UK, it threw a lot of new businesses (including us) through a frustrating and scary loop, forcing us to rethink how we approached our new venture. This was both dauting but incredibly exciting…
To make lemonade from Coronavirus lemons, we tried to look on the brightside of Covid-19. Through the fear and frustration of this pandemic, we channelled all of our emotions, time and effort into the productivity and perfection of our work. This pandemic has allowed us the chance to fully focus on the creation of our Aladdin App software as well as the design and construction of websites for businesses that we have had the opportunity to work with throughout 2020 and the start of 2021. We have had an abundance of time (thank you lockdown!) to work with our clients to turn their dreams for their business into reality.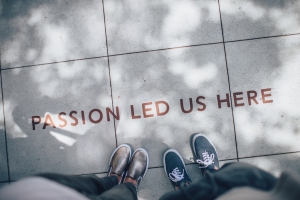 Additionally, due to the fact that the majority of our business could be conducted completely online through the wonderous portal of our computer screens, we were not slowed or hindered by the continuous lockdowns.
We have been incredibly lucky to work with some wonderful businesses – constructing and helping to develop their online presence, as well as working with a new UK travel company who we are helping to launch their exciting new project, through the use of our App software, Aladdin.
Although I speak of the positives that we squeezed out of this traumatic and frightening time, like the rest of the population, we continue to pray for an end to this pandemic but take comfort in the fact that we will not lose hope for better times or our motivation to continue our work. Coronavirus can't stop us!
References:
Adler, T. (2020). 2020 Set To Be Record Year for New Companies Created. [online] Small Business.co.uk. Available at: https://smallbusiness.co.uk/2020-set-to-be-record-year-for-new-companies-created-2551479/ [Accessed 29th of January. 2021]
Bank of England, (2020). How has Covid-19 Affected Small UK Companies? [online] Available at: https://www.bankofengland.co.uk/bank-overground/2020/how-has-covid-19-affected-small-uk-companies [Accessed 25/01/2021].
Bromley, S. (2020). The Impact of Covid-19 on UK Small Business. [online] Available at: https://www.simplybusiness.co.uk/knowledge/articles/2020/09/new-covid-19-report-impact-on-uk-small-business/ [Accessed 2nd of February. 2021]
Delves, A. (2020). Small Businesses and Covid-19: How Has Your Area Been Impacted? [online] Simply Business. Available at: https://www.simplybusiness.co.uk/knowledge/articles/2020/06/covid-19-and-small-business-how-has-your-area-been-impacted/ [Accessed 2nd of February. 2021]